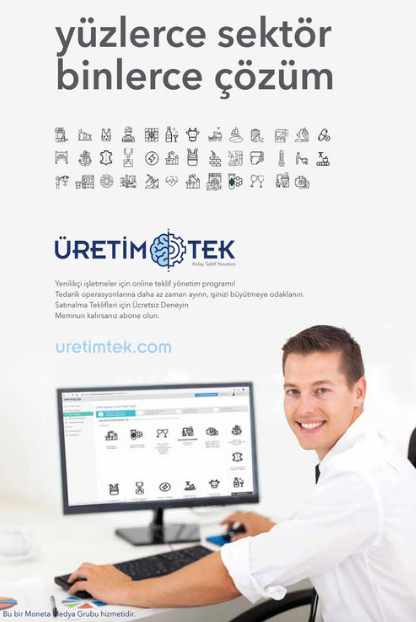 Production Technologies Center
Whatever you produce, we present you the easiest way to reach the technologies you need. On uretimtek.com, according to the criterion you defined, you can receive official offers for the technological products you need and you can give order rapidly, comparing these offers. You can reach all the trademarks without losing time on uretimtek.com, and spare the rest of time for work development.
"Production Technologies Center" has been opened to service by January 2019, upon heavy demand from our readers, after 2 years of research and development. You can introduce your products at expos, on internet, at magazines, TVs, radios and other introduction spheres in the name of branding. But you can miss product demands that can occur in Turkey general.
Right person, right time, right place concept, which is one of the most important criterion in marketing is highly possible with uretimtek.com. Don't spare your time and budget, gain both time and new potential.
for more information info@monetatanitim.com
register now www.uretimtek.com